Manage your cheer teams in one convenient place
more info
on
Tumble!
experience Tumble!
Design
your
Routines
for competitions and performances!
Position customizable avatars for each of your team members on the cheer mat
Determine who goes where for each count
Play the Routine - Watch the avatars move around and perform the motions
Plan each section of the routine
Print the list of 8-counts and their actions for each team member or group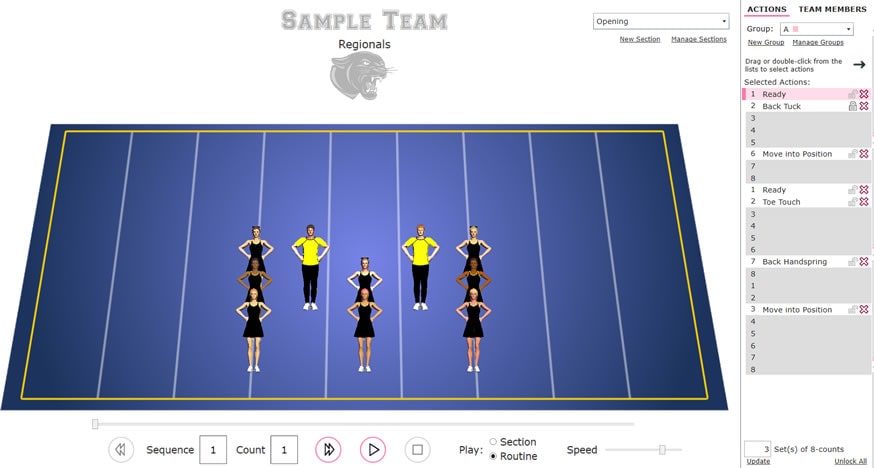 Keep Track of
Finances
Know the balance of the team fund with the click of a button
Record payments and fees with ease
Keep up with each team member's balances effortlessly
Print reports for each account
Create
Schedules
Add and Edit Upcoming Events - Choose from a list of common activities or add your own
Set up recurring events
Print the schedules
E-mail the schedules to the team, parents and other coaches with just a couple of mouse clicks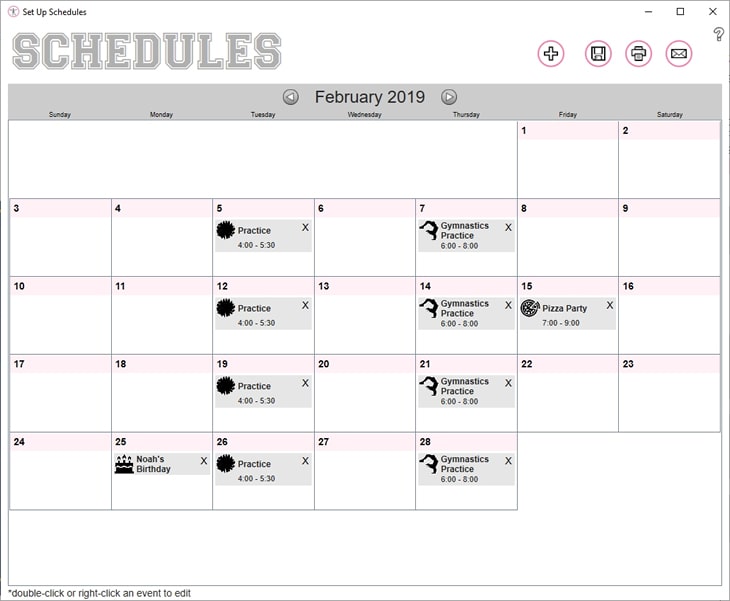 Communicate
with Your Teams
Send e-mails to team members, parents and coaches lightning fast
Text your team members, their parents and the other coaches from the Tumble! app
Host
Tryouts
Customize and print the scoresheet
Quickly enter the scores for the tryout candidates
Tumble! averages the scores when there are multiple judges and calculates each candidate's overall score
Easily select the top candidates for your teams
Select the next highest candidates as alternates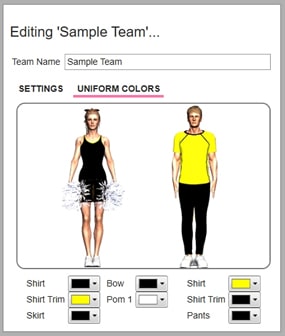 Coaching Multiple
Teams
?
Tumble! helps you to keep track of all of them
Manage team members, schedules, finances… for multiple teams
Customize each team's uniform and logo
Create customizable avatars for each of your team members
System
Recommendations
Windows 10 (see option to buy Tumble! with a Windows tablet)
Quad-Core Processor
4 GB RAM
1 GB hard drive space